HYPERBET
 Choose the wild multiplier value
JACKPOTS
Chase the Platinum jackpot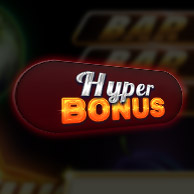 HYPERBONUS
Go straight to the Free Spins game
What could be better than the luck of the Irish? The extreme volatility of a 'Joker' game you say? Well, we have great news. We've wrapped both up all in one St Patrick's Day extravaganza. Four levels of jackpots, HyperBonus and HyperBet round out this great seasonal, classic Vegas-style slot.
With top end volatility, a classic theme and huge potential wins, Joker Leprechauns is sure to be another massive hit. Celebrate St Patrick's Day in style!
FEATURES
HYPERBET – Choose the wild multiplier value – 1, 3, 5 or 10x to maximise win potential.
HYPERBONUS – Get straight to action in the free spins game.
JACKPOTS – Chase the Platinum jackpot by landing 14 or more bonus symbols on one spin.
EXTRA FREE SPINS – Get 3 extra free spins by hitting 3 free spins bonus accumulator symbols.
Sign up to our mailing list (we won't share or spam) or follow in our social media.
A next-generation data-informed B2B casino games supplier which aims to disrupt the market through a powerful combination of innovative games and promotional tools.
Nouv
Triq MRO Frank Galea
Zebbug, ZBG 9019
Malta
VAT ID: MT 23937309
Al. Słowackiego 66
1st floor
30-004 Kraków
Poland
NIP: 6772445900